Since 1942 Phoenix Dog Cat Bird Hospital has provided our furry and feathery friends with top-quality medical care in Phoenix, AZ. Our staff is here for you Monday through Sunday, so your pet can get the care they need when they need it. Our professional and knowledgeable staff is focused on providing the best possible veterinary care for your furry family members. We are committed to promoting responsible pet ownership, preventative health care, and health-related educational opportunities for our clients in Phoenix and surrounding areas.
Our Mission
Providing individualized and compassionate care.
Our mission is to practice the highest quality medicine and surgery with compassion and an emphasis on client education. Our entire healthcare team is committed to providing personal attention to the unique concerns of each individual pet owner. A variety of unique services combined with an expertly trained professional staff enable us to fulfill our objective of excellence in veterinary medicine. Thank you for taking the time to read about our veterinary practice and the services we offer.
Thank you for making us a top-rated veterinary hospital in Phoenix!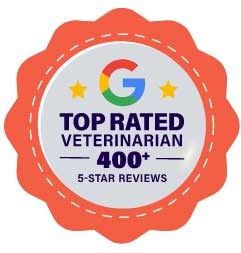 We know you are faced with many choices when looking for the right veterinarian for your beloved pet(s) and we want to thank you for choosing Phoenix Dog/Cat/Bird Hospital. Your continued support and positive feedback have made us one of the highest-rated veterinary hospitals in Phoenix, AZ!
Call us today at (602) 274-0561!